Whether you are looking to improve your existing website and web presence or are starting from scratch and want a professional and responsive website, we are here to help at Applicane.
Our fully customized website development team has the skills, qualifications, and experience to work with you and produce the website you need. Here's what our website development team specializes in: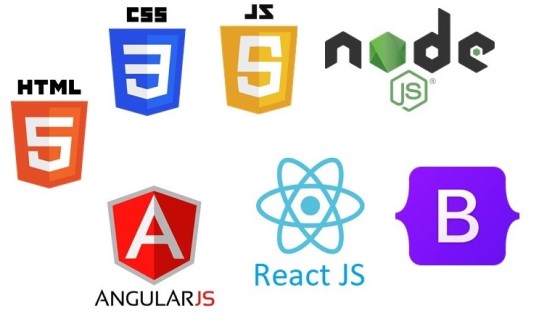 We design and develop innovative static websites to boost your web traffic.
As part of our outsource website development services, we can provide static website development.
A static website is the most basic option and is ideal if you do not have the budget for something more comprehensive and detailed. If you order a static website from us, you will get a site with pages that will be displayed the way they have been stored. It will consist of web pages that feature fixed content that has been coded with HTML and stored directly on the web server.
The important thing you need to know about static websites is that they are normally used to display content that doesn't need to change or if you want a cheap but fast-loading website.
Get highly interactive and feature-rich dynamic websites with Applicane.
Although we offer static website development, the more popular and the one with more practical value because of the additional features it offers is our dynamic website development service.
A dynamic website, often known as a database-driven website, can be designed to share different content with different visitors based on various factors, including time zone, selection, and user preferences like language or even gender (where appropriate). The development of dynamic websites is more involved and requires database design and web programming. As such, they tend to be more expensive and take longer to design, develop, and launch.
If you want the best, most attractive, and most user-friendly website possible, a dynamic website will better suit your needs.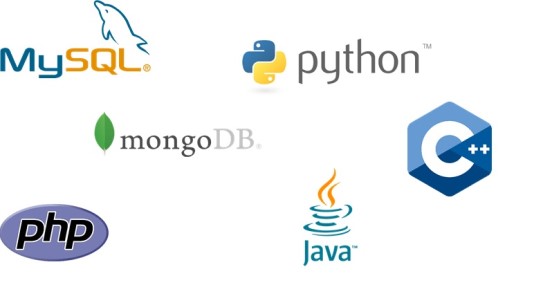 We Make Simple, But Powerful and Efficient Content Management Systems
Apart from our static and dynamic website development services, we consider CMS (content management system) development to be a crucial aspect in the design and development of any website. At Applicane, we like to think we offer the best quality and value for money in CMS website development services at the most affordable prices.
If you are looking for a hassle-free and easy way to manage your new website, speak to our team here at Applicane. CMS can be utilized as a custom web application to manage your website, and we are the team that can help design and develop this tool.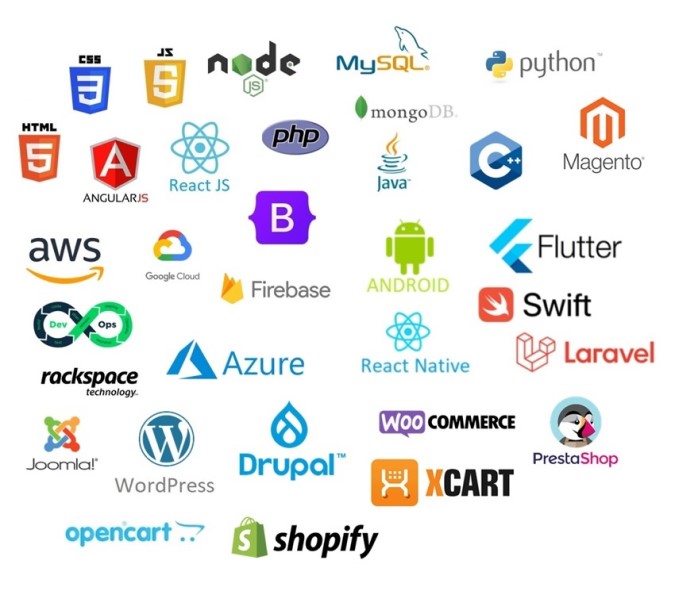 The Multi-Step Process of Website Development at Applicane:
We treat every website development process as unique and different because outsourcing website design and development in India requires experience. That's is how we have established a set process to get websites from the planning stages to completion and launch.
1. Discovery
During the discovery part of the process at the beginning, we will speak with your team and learn as much as we can about your business so that we understand what you want from the site and how it can align with your company goals. We will also assess your existing site, if you have one, and look at your top competitors so that we understand your industry and market.
2. Planning
Following the discovery part of the process, we will then start to create a rough outline of what your website needs and what you want it to do. During this stage, our team of experts will get in touch with the client to figure out their expectations. It allows us to create a blueprint of website structure so Applicane's web development specialists may start working on it.
3. Designing
The actual creative work begins at this part of the process. If you have designs already made, we will look at them and ensure they will translate into a feasible website. As web development veterans, we understand how to create a full website layout to meet the expectations of clients. In each of these phases, we highly regard our clients' feedback and, therefore, stay in constant communication with them.
4. Development
This is the part of the process when the structure and then the aesthetics are put together to develop your fully functioning website. This will take into consideration all the graphics, widgets, banners, and other elements like videos, images, and content you want on there.
5. Deployment/Launch
At this point in the process, your site is ready and waiting to be launched. Before launching it, we will test it thoroughly and provide you with a link so you can check it and make any last suggestions or alterations that you haven't made during the different updates throughout the process. We will also provide training, if necessary, on how to use the site. When everything is in place and you love it, we will put the site live.
Different Types of CMS Platforms
Depending on the type of website you want, we can provide a suitable and fully bespoke CMS for your website that has been developed through popular platforms like Joomla!, WordPress, and, if your website is an eCommerce store, Magento, WooCommerce, OpenCart, and Shopify.
What Do You Get for Choosing Applicane?
When you invest in our customized website development services company, you get the benefit of our extensive experience, professional qualifications, and skills to provide content management systems that are:
Easy to use – It is our aim to develop for you a backend and content management system that is robust and gives you the flexibility and versatility you need when running your site, but also one that is user-friendly.
User-Friendly – In the process of developing an easy-to-use and versatile content management system for your website, we will also ensure that your website has an SEO-friendly structure and URL.
On-time delivery – Website developers at Applicane have an impressive record in swift and agile development that guarantees on-time deliveries for our clients. We believe in timely delivery and maintain 100% transparency with our clients to share real-time progress during the development cycle.
Guaranteed satisfaction – Applicane's expert team does not abandon you after the site is ready for launch. One of our priorities is to guarantee our clients' satisfaction by making sure the site goes live when you want it. We incorporate every last-minute suggestion and implement any important alterations if needed.
Thorough communication – Our specialists know the significance of receiving a client's approval during the website development phase. For this very reason, you can expect Applicane's team to stay in touch at every single step. By client communication," we don't simply mean keeping you up-to-date with the project's progress but also making sure that all of your queries are answered professionally and timely.
Frequently Asked Questions:
Q1. Does Applicane provide a free estimate for those interested in outsourcing website design and development services?
Ans. In case anyone's still unsure of the entire scale of their project and budget for outsourcing website design and development, they can easily contact Applicane. We provide a free estimate to all of our potential clients to let them know what we can do for them to improve their web presence professionally.
Q2. How much time does Applicane spend to deliver a completely customized website?
Ans. The total time taken in creating a website from scratch depends entirely on the scale and difficulty of a certain project. To let our clients know the time and budget that they can expect for any project, Applicane offers a free estimation. For example, it could take our professional team between a week and a few months to develop a fully customized website that is based specifically on the client's business requirements.
Q3. What benefits do I get by hiring Applicane to develop my business website?
Ans. We have a dedicated team of highly skilled web developers who have worked for years in this field. By trusting Applicane, you receive access to a range of experts who use best-in-class facilities and technologies. Furthermore, we follow a 100% transparent engagement process where our clients have the final say over their custom-made website.
Want More Information? Speak To Applicane Today!
If you want to find out more about outsource website development in India with Applicane, please don't hesitate to contact Applicane directly. Please click on the contact button below and submit the form.